Subscribe to the VA Lead Network
VA jobs that are local.
Want access to the best Australian VA jobs?
You're in the right place.
What is Thought Penny's VA Lead Network?
The Thought Penny Virtual Assistant Lead Network is a high-quality, local jobs marketplace for both budding and well-established Australian virtual assistants.
We have new clients every week contacting us for VA help but our agency simply cannot service them all. So, for those we can't help, we work with those leads to build extensive briefs on their needs, budget and the scope of the role and craft that into a detailed, super informative job posting.
From there? Our member community of VAs can apply – geared up with everything they need to be successful in snagging the job. The process looks a little like this:
---
New client finds Thought Penny.
We're actively marketing and generating new leads!
We set up a discovery call
Thought Penny gathers all the information you need to identify if this is the type of client and role you want to work on.
Brief gets posted
We post the new lead brief on our members-only jobs board for our member VAs to review and apply. Because the briefs have so much detail, you can craft a really tailored proposal, increasing your chances of winning the work.
A match is found!
Happy client. Happy VA. Happy us.
Why sign up to Thought Penny's VA Lead Network?
Find Jobs
The average Virtual Assistant wins a job within 12 days of signing up to our network. Ka-ching.
Real Clients
You're seeing job openings from clients who truly get the value of local, Australian VAs. They are willing to invest good money in the right help.
In you.
Qualified Leads
We use a bespoke interview formula to qualify leads – meaning they are really great job postings you won't find anywhere else.
Stay Notified
You get email and Facebook notifications as soon as new jobs become live. If you're an early bird (what VA isn't?), that juicy worm could be all yours.
We work hard for you
The job postings have so much scope because we upsell for you. We explain just how much value a VA can add, and these extra responsibilities are usually reflected in the job post you see.
Build your business
We're not just a jobs board – we are an education, content and resource hub for setting up, and smashing, your VA business. All included in the member price.
Plus, your rate and terms are all your own. We don't take a sliver of commission or % of anyone's earnings.
Why VAs love the VA Lead Network
"Sourcing and securing new clients as a VA can be time-consuming and exhausting especially if you are still trying to service your existing clients at the same time. The Thought Penny lead network takes all the pain out of it by providing you with the leads with extensive information allowing you to target your ideal client. The Thought Penny lead network helped me to secure a new client and I couldn't be more grateful."
Krystal
"Thought Penny's VA Lead Network is such a great platform! VA roles are not often easy to come by, especially through the traditional recruitment platforms, so this space is gold for me. I love receiving the leads into my inbox and being able to easily identify suitable roles quickly. The membership is 100% worth it and 9 times out of 10 you can directly apply to the lead which makes the process really quick and simple. Fiona is really personable and is easy to contact too which is great! I highly recommend Thought Penny's VA Lead Network!"
Amelia
"I have been a VA for 6 months and Thought Penny has been amazing with job leads to help me connect with prospective clients in Australia that are looking for an Australian VA. The leads have been great quality and the information provided is fantastic to help you really know from the start if you are a good fit for the client. Would happily use them in the future, I have referred to my family and would happily recommend them."
Jessica
"I've been receiving Thought Penny's VA leads for some months now and have recently switched to a paid membership plan. I've been impressed with the variety of clients and assignments that have been shared with the network and the amount of detail included with each posting.  I am looking forward to commencing a new assignment with a new client later this week and I look forward to more opportunities yet to come."
Mandy
The VA Lead Network is for new and emerging VAs wanting to set up their business, as well as those with a solid remote VA history under their belt.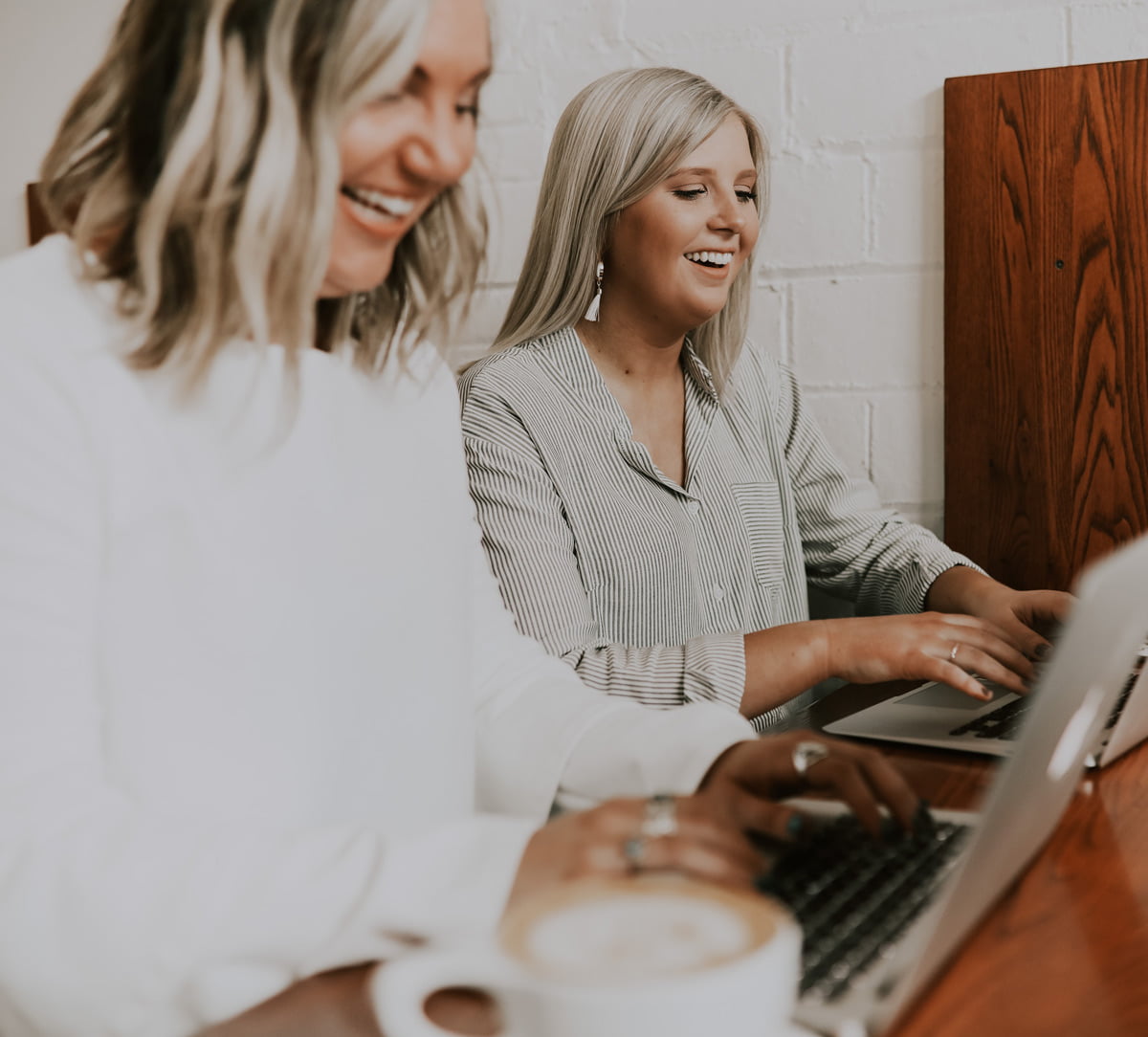 You don't need to fall into a specific category to benefit from Thought Penny's VA Lead Network. It's for you if you're:
New to the game and already sick of sifting through peanut-paying gigs.
Experienced, but short on time, and looking for good-quality leads in one place.
Looking for direct access to roles you can't find anywhere else, and where you're really set up to be successful.
Where you get a genuine bang for your buck.
Where you have access to a hub and community of like-minded business owners.
Where you get access to the latest tools and resources for success.
PLUS, introducing:
The VA Resources Hub
In addition to accessing your member website to see the hot leads we're sharing, membership to Thought Penny's VA Lead Network includes:
Reviews and recommendations on tools of the trade for your VA business – constantly updated and available via the VA Lead Network member website.
Training events (e.g. webinars)
VA business resources and templates
We answer selected member questions regarding running a successful VA business and troubleshooting your client's tech problems
Complete access to all the goodies we've published already, including templates for setting up and running your VA business.
Members-only discounts on Thought Penny's graphic design, website development and automation services (request a quote here).
Inclusion in our External VA Directory, which is provided on demand (this is not a public list). Some leads prefer to reach out to VAs directly rather than have us advertise their details to the entire Thought Penny VA Lead Network. You can opt-out of this directory when you sign up if you'd prefer to not be included on this list.
Everything you see is included in your member price
Membership Pricing
Pay Monthly
$14/month
+GST
Pay Annually
$59/year
+GST
Price Guarantee
We will increase the price for NEW members every year, to cover rising costs and to reflect the increased value over time as we develop more and more member resources and services. Our promise to YOU, however, is that your renewal price won't increase from the day you join, so long as your membership is not cancelled.
FAQs
Where are you finding your clients?

They come to us. And who are they? Well-established business owners looking for great Aussie VAs to help them organise, better and boost their businesses. Whether it's through a search query, word of mouth referral, social post or even grapevine chatter, they hear about us and send us a lead form to enquire about our VA services.
Why don't you work with them if they're so good?

While Thought Penny isn't taking on these leads, that does not mean we think they'd make terrible clients – we've been sharing some exceptional opportunities with our members-only community. Some of the reasons we share leads with our VA Lead Network instead of taking on a client ourselves are:

We're too busy onboarding new clients (and the lead we're sharing needs help straight away).
We can't be engaged due to a conflict of interest.
They're based overseas and our working schedules don't align.
They're after a full-time virtual employee (we prefer to have our team members on more than one client and we're available for hire – not employment).
They only want help with a one-off project (We prefer ongoing monthly retainers)
What types of jobs get posted?

While we can't guarantee the types of clients who will approach us in the future, we've looked through past listings to give you an idea of the diversity we've had so far (keep in mind this is a fraction of what we've actually posted!):

Executive Assistant / Personal Assistant

CEOs and MDs
NFPs
Tech companies
Consulting firms
Small business owners (e.g. freelance consultants, retail stores and trades)

Project Management

Website developers
Designers
Film producers
Marketing agencies

Social media, blog and newsletter assistance

Online + brick and mortar retail businesses
Copywriters
Trades (e.g. mechanics, builders)
Bookkeepers

Google Ads Management

Digital marketing agencies

Customer service (e.g. managing an enquiries inbox without taking phone calls)

Gutter cleaners
Digital marketing agencies
Bookkeepers

Data entry and transcription services

Legal firms
Psychologists
Copywriters
Bookkeepers

Ad hoc tech support

Gym franchise wanting Google Forms/Sheets assistance
Leadership coaches wanting to migrate (e.g. from MS 365 to Google Workspace)
Social media manager wanting help with automated email campaigns
Marketing agencies
How many hours do these leads need?

This varies greatly! Here are just some of the requests we've received already:

Ad hoc work ranging from 1 hour tasks to projects with no set hours
2, 5, 10 and 20 hours per week
Full time during business hours
Flexible hours to meet increasing and decreasing workloads each week/month
Work whatever hours/days you want as long as you can meet deadlines